IdeaGist Gist Points
How many times has a colleague or fellow entrepreneur reviewed a project you're developing, contributed to your brainstorming sessions, or even provided their own blood, sweat, and tears to help you grow a business or product? How often have they expended time and effort to your dream and asked for nothing in return? Yes, you've always expressed your sincere gratitude and thanks from the bottom of your heart. More than likely, you really want to give them something tangible as a gesture of thanks.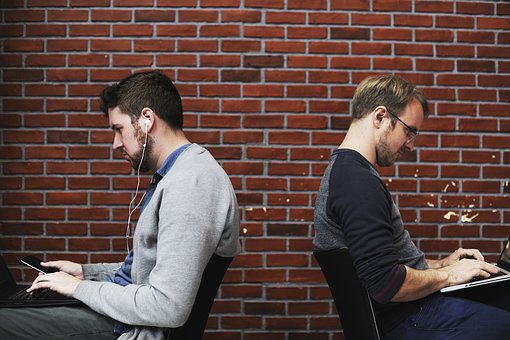 Now you can! IdeaGist has developed an ideal way to show your gratitude for the support others gave you while bringing your innovative ideas to life.We call it Gist Points.
The first step is to join IdeaGist's global virtual incubator community and take advantage of the wide range of tools, resources, expert guidance, and encouragement we make available to help you transform your idea to an initial product or business prototype.The process is fraught with challenges, the journey is difficult, and typically during the crucial idea-to-initial product stage, entrepreneurs receive little to no support or assistance. For those who make it through this formidable phase with a developed prototype or working product, attracting investors, getting hosted by an incubator, or being accepted in an accelerator program becomes easier. But before any of these advanced steps are taken, you must work on your idea within the confines of the time frame and resources available.And you'll need to generate the idea to a level at which you can show results.
Getting help from others is key to developing an idea into a prototype, and encouraging collaboration and providing a supportive environment is what IdeaGist is all about. In turn, you can reciprocate by offering other innovators and entrepreneurs your expertise, insight, and guidance. It's a mutually-beneficial approach to startup survival. You can show your appreciation to members who provide support, advice, and expertise to you when you need it by awarding them Gist Points. In return, by helping a fellow entrepreneur with their project development efforts, he or she can show their appreciation by awarding you Gist Points.It's a win-win, any way you look at it. Gist Points provide an easy, hassle-free way to say thank you, and since Gist Points have monetary value on IdeaGist, you can use them to purchase more services and options above and beyond those your membership provides. You also have the option of purchasing Gist Points when you need them.
If you want access to more services and options in addition to those provided with your IdeaGist membership you can purchase these options using the Gist points you've either collected through helping others, by purchasing the points you need, or by taking advantage of IdeaGist's opportunities to earn them by completing some simple tasks:
Respond to MindVest surveys (these are quick polls by idea owners who may ask for your opinion on their idea. For example, they may ask you to critique their pitch statement, or they may ask for your opinion on whether their product or service is successfully resolving the problem it's intended to solve.

Respond to a request for help from a fellow innovator or entrepreneur. if your response is accepted and approved, more Gist Points for you!

Provide services by using offers and deals

Participate in activities initiated by the IdeaGist team. For example, complete your profile on the IdeaGist website within a certain time frame and be rewarded with Gist Points

Provide expert services to others through custom projects

Become an advisor to an entrepreneur to help develop his or her idea

Of course, you can always purchase Gist Points when you need them
How to purchase Gist Points
While you can acquire Gist-Points at no cost, you may find yourself needing more points than you have. Gist-Points packages are sold on the IdeaGist online store. Pricing and packages may change from time to time. Sometimes we run different promotions for members to get these points at a reduced price. Please click here to see current points packages.
IdeaGist GIST-Points