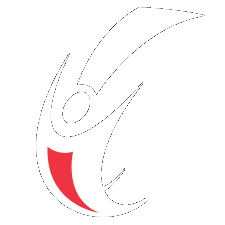 Virtual Incubator for Ideas
Help at every step of your startup journey.
IdeaGist offers a simple-to-follow process, learning resources, and easy-to-use templates, helping people in taking an idea from its inception to a minimum viable product.
Why?
We all come up with ideas but often we cannot act upon them. Have you thought about the reasons?
I don't know where to start
I don't have the experience
IdeaGist can help
Helps you work at your own pace
Gives you a starting point
Guides you through a process
Assists you in collecting feedback on your idea
Connects you with the right people
Enables you to build support around your idea
Key Features
Simple to follow step-by-step process
Find co-founders, mentors, and advisors
Non-Disclosure Agreements
Manage idea teams
Collect feedback on your ideas
Build your support network
Benefits
Invest energy in developing the idea
Work on the idea at your own pace
Work on your idea from anywhere
Everything you need in one place
Focus on one action at a time
Do things in the right order
Avoid common mistakes
Being an engineer, entrepreneurship was a whole new arena for me to tackle. IdeaGist had tools and checklists that helped assess my idea and stay focused. The details provided for each checklist were very useful and informative. First-time entrepreneurs like me can save a lot of time and protect themselves from common mistakes by following IdeaGist model.
Kanthi Yalamanchili
The IdeaGist process is thoughtful and effective. If you are thinking about an idea, the initial THINK stage on IdeaGist is spot on. It can provide you the needed tools and assessments to make a smart go/no go decision.
Kristen Heimerl
IdeaGist was profoundly helpful in connecting with affordable and good quality talent to get the myriad of activities done, in setting up a customer facing business. As a first time entrepreneur, I was able to ask Ideagist mentors many questions about big and small hurdles to be overcome. This was crucial for the startup in being able to make progress with confidence or giving up prematurely. Truly appreciate it.
Rama Prasad
IdeaGist Virtual Incubator Plans
If you just like to join the community and don't have an idea to work, please click here to see the community membership plans.
Duration

Step by step process

Learning resources, templates, and tools

Team Management

Additional Team Members

Co-Founder Listing

Mentor Wanted Listing

Investors Wanted Listing

User Feedback

Team Invites

Non-Disclosure Agreement

Professional Coach

Mentorship Hours

Crowdfunding Campaign
DIY Incubation
12 Months

√ Yes

√ Yes

√ Yes

√ 10

√ 3

√ 1

√ 1

√ 3

√ 20

√ 10

× No

× No

× No
Full Incubation
12 Months

√ Yes

√ Yes

√ Yes

√ 20

√ 10

√ 3

√ 3

√ 10

√ Unlimited

√ Unlimited

√ 12 hours

√ 12 hours

√ 1