Start-up Ideas
The
IdeaGist
team is hard at work selecting 50 startup ideas for IdeaGist 2017. Stay tuned to hear their stories.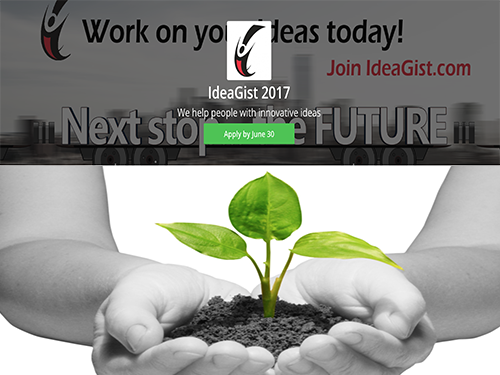 IdeaGist Virtual Incubator helps people with innovative ideas launch their start-ups.
IdeaGist is the world's largest virtual incubator for people with ideas. If you have an idea that can make a difference, solve a problem, or help people improve their lives and the lives of others, find out how IdeaGist can help. Whether your idea provides social benefits or commercial gains, you can use IdeaGist's incubator to launch it.