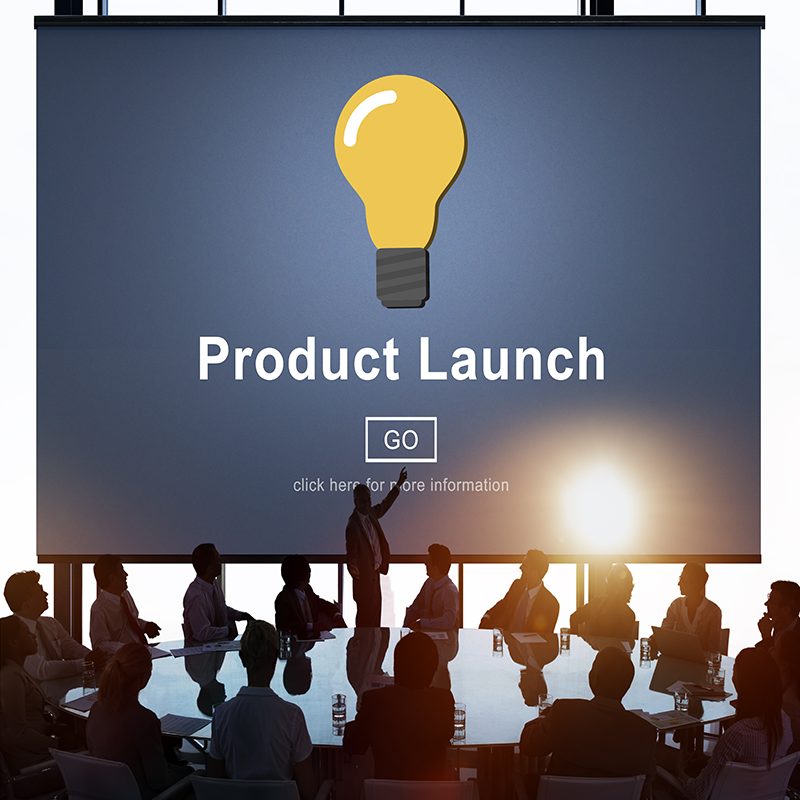 Guest blog by Liz Ernst
You've put much thought into developing that product or service idea that's been on your mind for a long time, and you feel fairly confident people will buy it. But how can you make certain that your product will be a success? If you don't move soon on it, someone else will beat you to the finish line. If only there were a crystal ball.
You can be your own entrepreneurial clairvoyant of sorts by developing an awareness of the wealth of possibilities ahead of you. Remember, successful products and services are often just new versions of old products made better, more durable, easier to use and cheaper. That, or they solve an unconventional problem that no one else had solved yet.
In the wide world of products and services, all that's important is analyzing what matters most: If your product is better than your competitor's, that's all you need to illustrate to potential customers. Next thing you know, you've made a sale! If you can deliver your solution faster than your competitors, even better. If you can deliver it faster and cheaper than your competitors, you're golden, and if you can do all of these things and deliver a solution to a unique problem, you've succeeded.
Consider, for instance, Bluetooth™ luggage that can be locked in place digitally via cell phone and tracked via GPS if a traveler is separated from it. While the Bluetooth suitcase is priced comparably to other high-end luggage, the value added gives it a distinct edge.
Now, if you develop a service that solves a unique problem, like software as a service (SaaS) technology, the sales of your service will have topped $19 billion in 2018. Customers benefit from the convenience and cost savings of cloud computing, infrastructure as a service (IaaS), platform as a service (PaaS) and even hardware as a service (HaaS). Customers don't have to cope with installation, run applications on their own computers or data centers, don't have to invest in expensive hardware, maintenance, software licensing and support.
If you have an idea that can offer potential buyers a solution to an uncommon problem—whether it's preventing the theft of their luggage or not having to install and maintain their own office technology, if you have a potential customer base what are you waiting for? Turn your idea into the solution you know it can be. OK, we know, that is usually easier said than done when the productization phase is just around the corner.  Try to approach productization as an opportunity to observe and learn more about other products and solutions that are either up and coming or have achieved success.
Although it ca be stressful, exhausting and costly, the trick to getting through productization can be simply exploiting the opportunity to learn about other goods and services and how much consumer attention they're getting. Figure out what makes good products good. Well-constructed and stitched sneakers, for instance, higher-end cell phones, natural pet foods, and pet products.
Take note of other innovators who incorporate social and environmental causes into their strategies and observe whether it has helped their entrepreneurial campaigns. Talk to fellow innovators, but don't share too much information about your own solution. Take the opportunity to observe and take in new information. The easy way to approach productization is to examine other products to see how the solution your product provides might be better, faster, or cheaper. By simply adding a few new ornaments and features such as Bluetooth® stereo and customized color and fabric options, any old object can be kept new enough for demand to continue.
That "new" car might also last longer, be fixed faster, and be more fuel efficient than other gasoline-powered cars, but the important thing is to notice whether each of the components that make these features possible are actually sub-par. By focusing on how small elements can make or break an effort to create value by solving a specific problem, you will be gaining valuable information for when it comes time to move your idea to launch.
First things first, though—talk to an attorney specializing in intellectual property who can advise you on what options may be available to shield your innovative product or service from theft or abuse. Options may include patents, copyrights, trademarks, and trade secrets. There are also ways to protect your creation beyond your attorney's efforts, which will primarily consist of preparing and filing the necessary paperwork on your behalf. You should tell no one about your gadget or service plan. This is the way Coca Cola has always protected its signature soft drink recipe. They hold tight to their secrets.
In addition to these tips for creating a competitive advantage and protecting your gadget or service model from copycat entrepreneurs, recognize that since you were able to create something no one else made, you'll have something else that no one will have; a competitive advantage and more sales.
Keep this in mind when you're transforming an idea into a product or service: a great idea alone does not generate sales. It takes a great idea that has been well branded and marketed to generate sales.
Protect your intellectual property but not sharing too much information with others, but keep talking to people so you can learn from what they're doing right—and wrong. This way you can keep improving your own product or service, making it faster, cheaper and longer lasting. You may want to develop more innovative ideas down the road, and you'll want to make all of them into something that is better, faster, cheaper and longer-lasting than your competitor's. You want to keep people coming back to buy more.