Joanne Scillitoe mentor
IdeaGist is the world's largest virtual incubator for people with ideas. Here we highlight some of the idea makers and mentors involved in IdeaGist2017.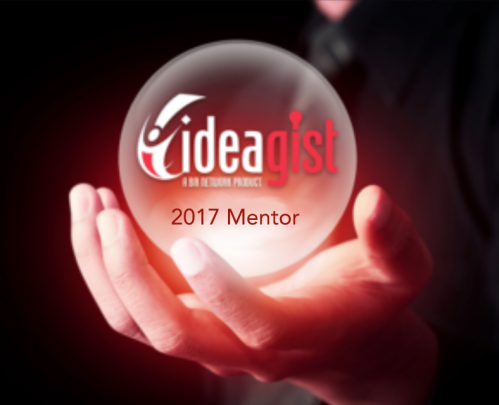 Mentor: Joanne L. Scillitoe, Ph.D.
Mentoring: Jens Rinnelt
Location: New York, NY
IdeaGist link: https://ideagist2017.ideagist.com/#/user/26369/profile/view
Joanne is Associate Professor of Entrepreneurship at New York Institute of Technology. She has18 years of professional and scientific work experience combined with an MBA and Ph.D. in Organizational Management (Strategy/Technology Entrepreneurship). Joanne is passionate about helping technology and /scientific entrepreneurs and intrapreneurs develop their businesses and maximize profitability and social impact.
Joanne's specializations include Incubation of technology ventures, technology and social innovation processes, university technology transfer, strategic alliances, and Interdisciplinarity.
What Joanne tells us:
Joanne really enjoys staying abreast of the entrepreneurship scene, so mentoring is one way to do that. She believes the IdeaGist model was well thought out and consistent with her understanding of entrepreneurial development processes.
" IdeaGist has a set process and timelines for the entrepreneurs and mentors that provide clarity in expectations for all involved.  In addition, I was able to review several ideas and identify one that I felt I could provide added value," she says.
"Finally, IdeaGist doesn't take ownership of the ventures.  I have been invited by several cloud-based mentoring programs, but I do not want to volunteer my time to an organization making money from the mentees. 
"As an added benefit to me, I conduct research in the area of technology entrepreneurship on the incubation and innovation processes of technology ventures, so seeing how IdeaGist goes about their business model as an active user is interesting to me."
Joanne says she and Jens have good conversations about his startup idea, often initiating concepts for him to consider for further research, including identifying customers vs. beneficiaries, reaching out to potential customers for feedback on his business idea, developing reliable survey materials for clients, and more. 
Joanne Scillitoe mentor