IdeaGist 2017: Obi Umegbolu, mentor
IdeaGist is the world's largest virtual incubator for people with ideas. Here we highlight some of the idea makers and mentors involved in IdeaGist2017.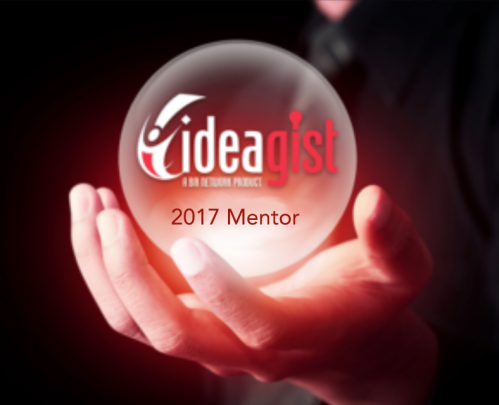 Mentor: IdeaGist 2017 Mentor: Obi Umegbolu
Location: London, UK
IdeaGist link: https://global.ideagist.com/profile/obi-umegbolu-35452655
Obi is a serial entrepreneur, virtual business mentor, and consultant working with The Prince's Trust, Tony Elumelu Entrepreneur Programme, and Grow Management in London, charities that support small businesses in the UK and Africa.
The Prince's Trust:
• Supports The Prince's Trust Enterprise Programme and provides specialist support in technology.
• Helps 11- to 30-year-olds who are unemployed or struggling at school to transform their lives, providing a more holistic end-to-end offering, with better support onto, between and beyond the core programs.
Tony Elumelu Entrepreneur (TEEP) Programme:
• Working and collaborating with assigned mentees (small businesses and start-ups) in a task-based, 12- week learning forum, where he encourages and guides each mentee. 
• One-on-one telephone/video meetings for mentees to ask questions, raise issues and receive guidance regarding their businesses.
• Develop and enhance consulting in cross-cultural communication and coaching skills, mainly via web access to the TEEP mentorship and learning platform.
Grow Management
• Supports small businesses through skills development rather than aid and hand-outs
• Consulting via technology to Uganda and Rwanda.
• Developed and enhanced consulting in cross-cultural communication and coaching skills.
• Enhances the business skills of entrepreneurs to increase their profitability.
What Obi tells us:
Having worked with more than 150 small businesses and startups, Obi garners a deep sense of satisfaction from guiding startup founders down the path of launching or expanding their businesses and maximizing profits—a quality often observed in highly successful entrepreneurs
"My high point was supporting a client in Uganda to achieve a 40 percent increase in profit within six months of engagement," he says.
With a career spanning 17 years since completing his MBA in Engineering Management at the University of Portsmouth in Hampshire, UK., Obi went on to pursue intensive training and coursework in marketing and business coaching to develop his natural aptitude for relating creativity and innovation to inspirational ideas for businesses that meet needs and solve problems.
"After selling a business I had started from scratch in 2013 at a substantial profit, I had more freedom to concentrate on new entrepreneurial pursuits," he says. "I am currently a director and co-founder of two distinct startups—my most current startup project is SuperSecure.Email, an email hosting solution that makes sure none of youremail ends up in the recipient's spam folders,
Asked why he chose to mentor startup talent with IdeaGist, Obi's reply offers a glimpse of his own well-honed "big picture" outlook on just a few of the key factors that will continue to drive profitable entrepreneurship in the 21st Century.
"My decision to join IdeaGist's team of seasoned mentors was based on the company's virtual platform and global approach as well as its passion and enthusiasm for leveraging the power of innovation for the greater good," he says "It seemed like a natural fit."
IdeaGist mentor Obi Umegbol