Ideas need action.
Humans by nature are idea-makers. We all come up with ingenious concepts for a new product or service, some good and some awesome. Our ideas have the power to change the world; but without action, they never make it past the conceptual stage.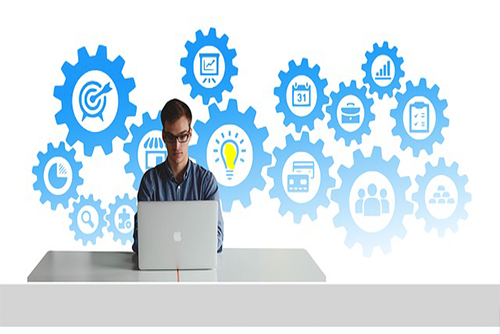 While our ideas captivate us for few days, many of us never act upon them because either we either don't have the time or the resources.  Even more likely, we don't know where to begin strategizing, and too many of us give up on our vision before we even get started—only to watch helplessly while someone else beats us to it.
Even when an innovator does take action, he or she faces challenges they've never encountered before. The journey from idea to launching a product or service is usually difficult, and they find themselves receiving very little help at the most crucial stages. However, once a prototype or a working product is developed, you find yourself attracting investors, getting hosted by an incubator or accepted in an accelerator program, and from there it's smooth sailing.
So, the question is, how do we overcome the inclination to let a great idea slip away? How do we commit to taking action and remain focused despite the fact that time and resources are scarce? And how do we stay resolute until we achieve results? There is a convenient solution for the uninitiated innovator who wonders how he or she is supposed to begin when they have no idea where to begin—IdeaGist, a virtual incubator that helps fledgling innovators move past the inertia that prevents so many from even trying.
IdeaGist empowers entrepreneurial communities to collaborate on early-stage ideas by providing a systematic process that focuses on bite-size actions. IdeaGist can potentially help many entrepreneurs from disadvantaged backgrounds by providing support honed by decades of start-up experience and expertise—assistance that is not available through traditional support systems.
With the help of IdeaGist, any community, university or group can establish a virtual incubator, improve the new venture development process as defined by local conditions, and provide support to a host of aspiring entrepreneurs at minimal cost.
IdeaGist has spent years developing a virtual incubator that is comprehensive to our team. Like all good entrepreneurs, we have learned valuable lessons from past failures, which led us to develop a robust technology solution that focuses on connectivity, collaboration, collective intelligence, and knowledge exchange.
With more than 1,600 ideas currently hosted on IdeaGist's virtual incubator, we've grown to become one of the largest virtual start-up incubators in the world, serving entrepreneurs from 300 different communities globally.
After four years of hard work developing IdeaGist we believe that we still have much work to do to achieve our mission of establishing a globally connected network of entrepreneurial ecosystems. Help us help you by joining IdeaGist today. Every day, we experience the power of entrepreneurs conferring with and supporting each other on the path to successful development of their great ideas—before someone else beats them to it.