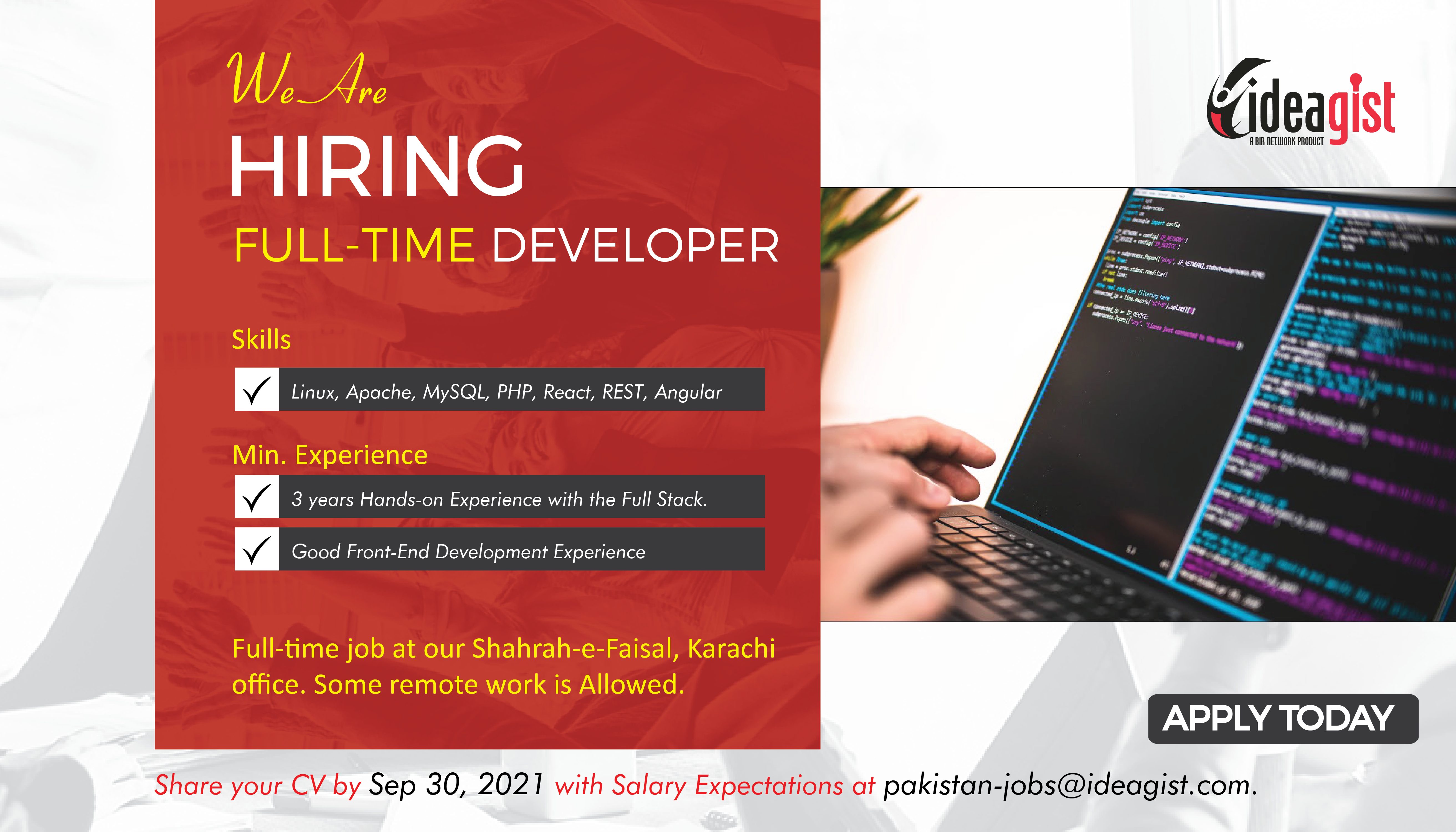 Urgently looking for a developer full-time in Karachi, with experience in Linux, Apache, MySQL, PHP, React, REST, Angular, etc.
Minimum three years hands-on experience with the full stack. Good front-end experience is a big plus.
Full-time job at our Shahrah-e-Faisal office Karachi. Some remote work is allowed.
Share your CV by Sep 30, 2021 with salary expectations at [email protected].
Eligibility Criteria:
1. Only Graduated Students are Eligible for this full-time Job at Shahrah e Faisal Office Karachi.
2. Min. CGPA 3
3. Have stable Internet Connection
4. Access to laptop and Mobile
For Updates Contact:
Engr. Khurram Ali Shah
ASSISTANT Manager Operations , Ideagist
[email protected]
+923489212427
Job Application Form – Apply Now